Petting Zoo 2006
We took some time to visit the Petting Zoo at King's Garden Center
while doing some shopping for pumpkins and other stuff.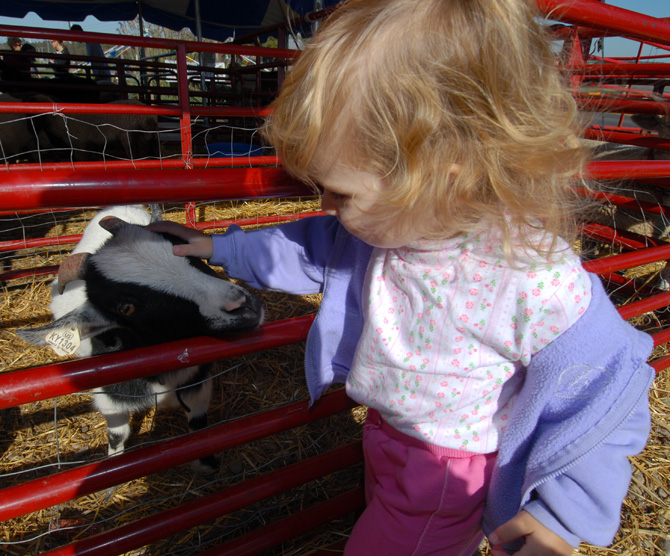 There's a goat that I was able to pet and play nice with.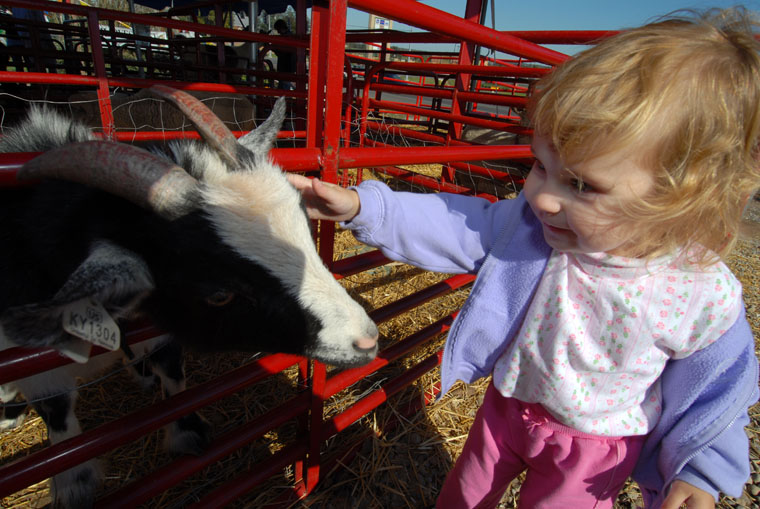 The goat was looking for food! We need to buy some Daddy!!!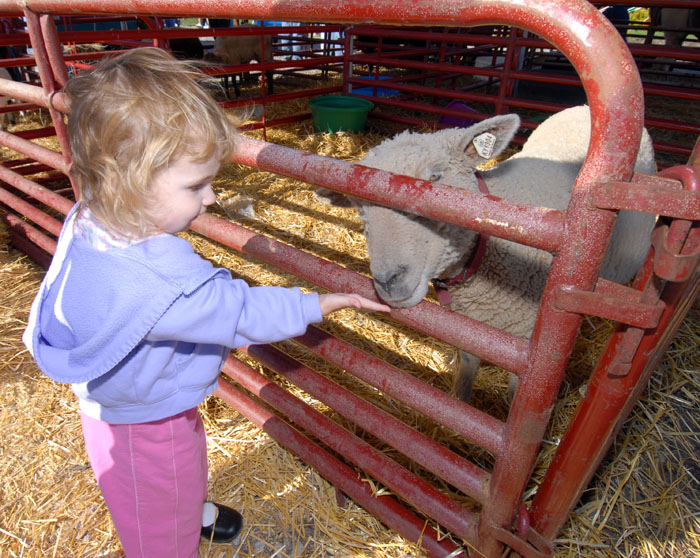 I try to feed the sheep. Daddy tries to teach me to hold my hand "flat".
It's harder than it looks!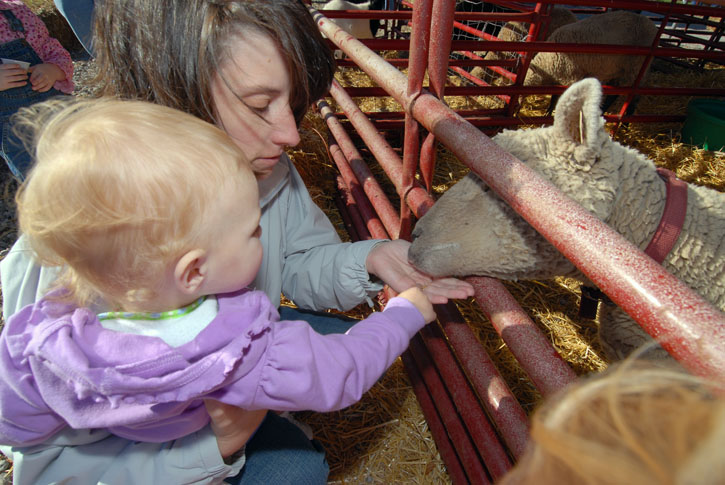 Caitlyn tries too. Momma has to help her more.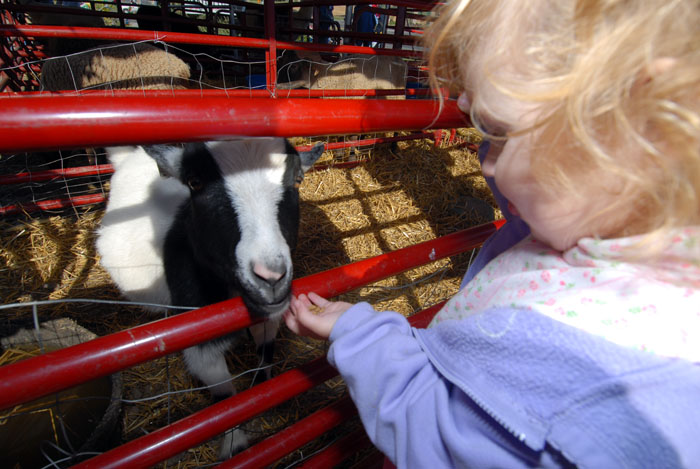 Now I can feed the goat!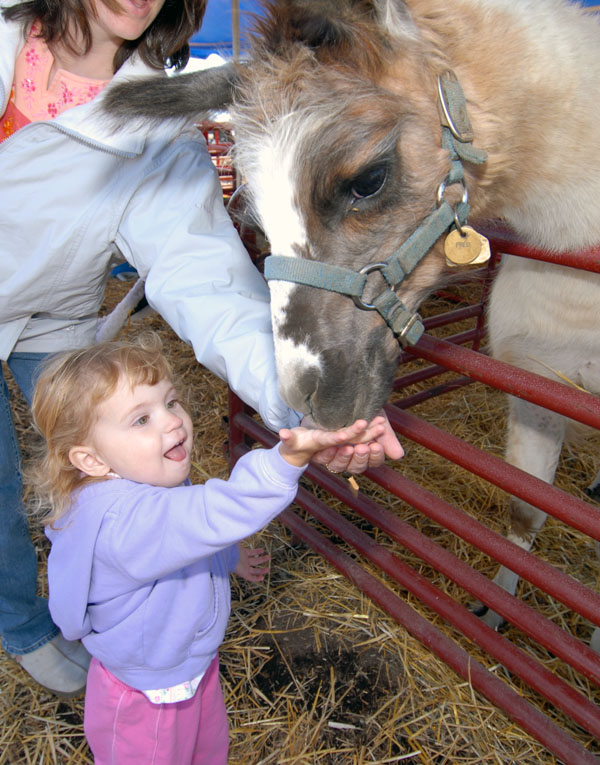 The llama likes the food too! Although some pieces fall out.
Daddy calls this an "action photo".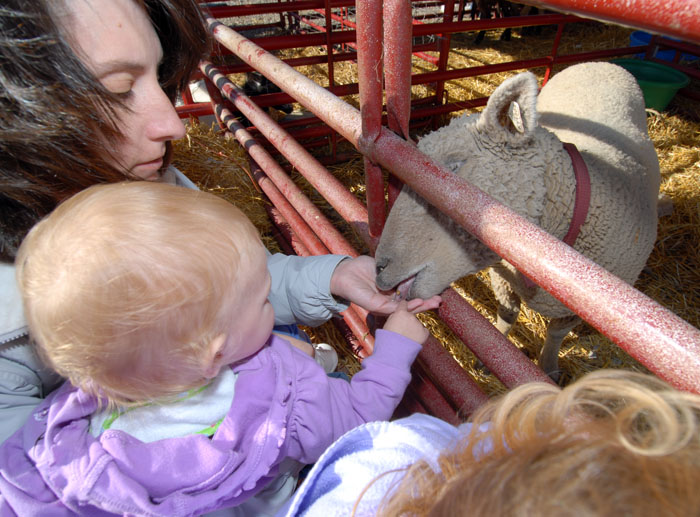 Hungry sheep. Caitlyn tries to help.