Gymboree® Activities
I have started to go to a place that lets me play and learn new things!
Daddy says it's not like school, because this is more fun!
I get to play with scarves with pretty colors.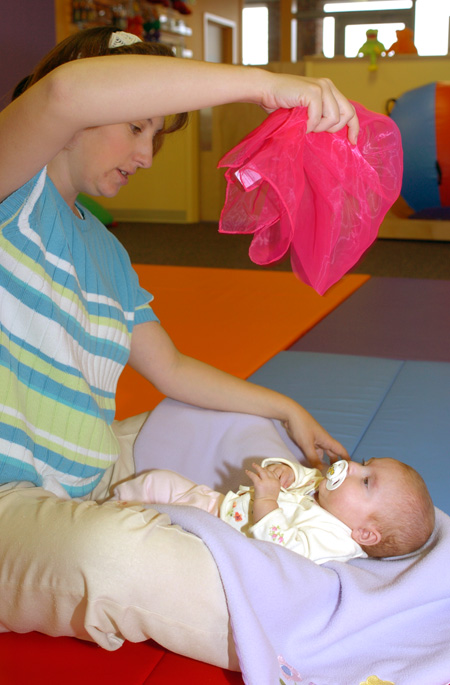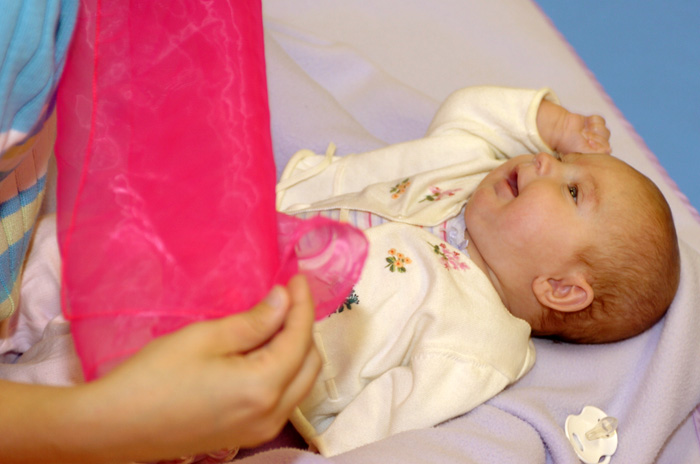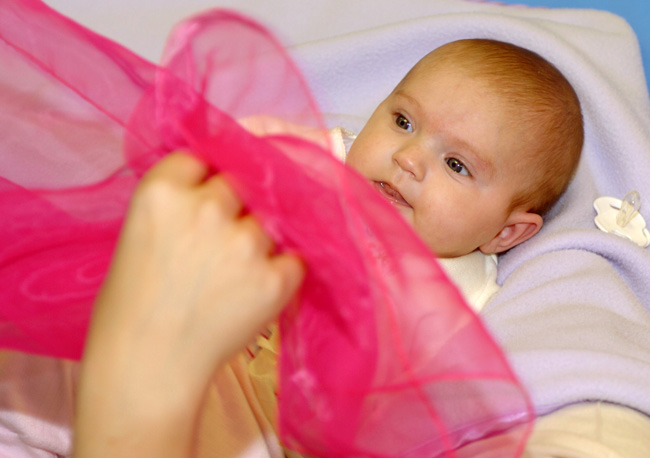 I even get a massage!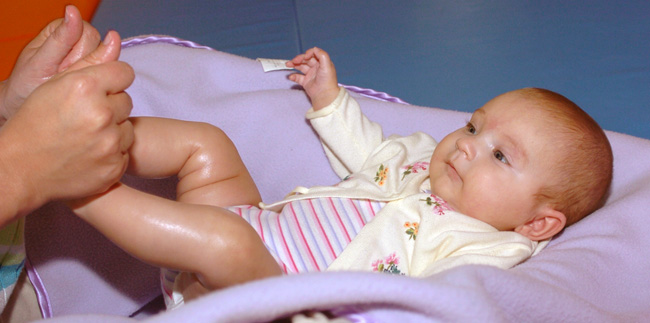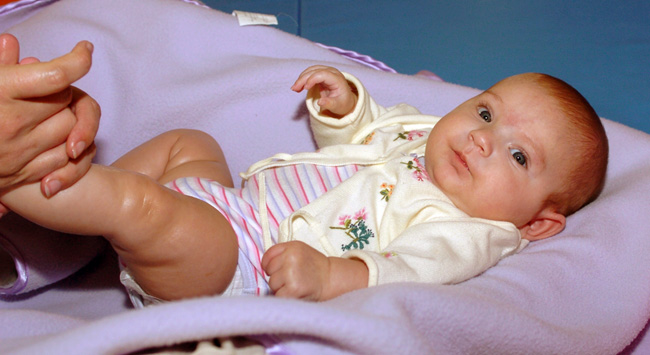 And get to play with a mirror! I can see myself, a ball, and bubbles too!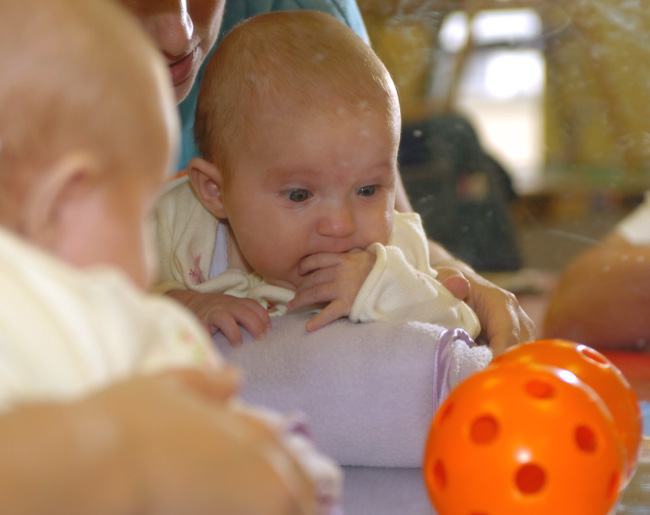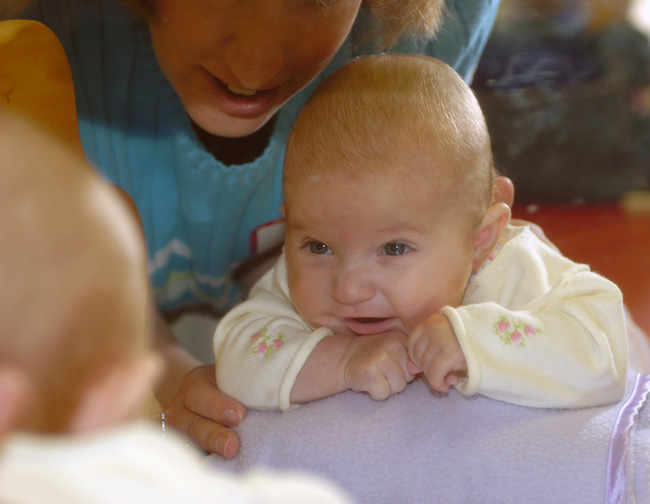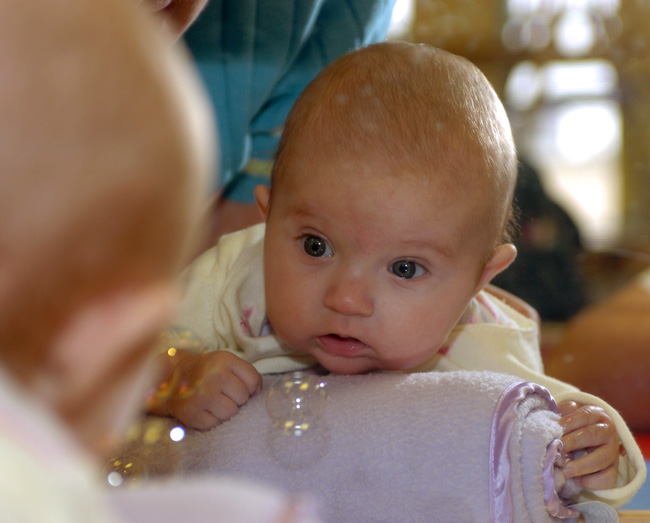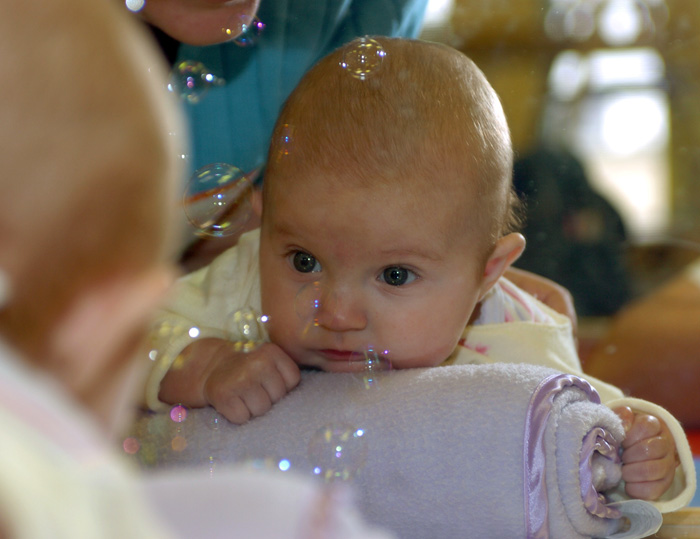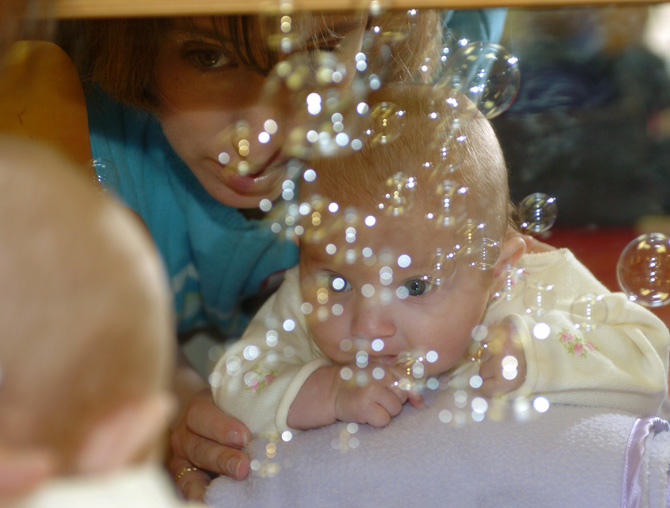 And we end each day by dancing around. Sometimes my Daddy dances with me!